GALGORM SPA & GOLF RESORT CONTINUE PARTNERSHIP WITH CRS
GALGORM SPA & GOLF RESORT CONTINUE PARTNERSHIP WITH CRS
Following the recent success of Galgorm Spa & Golf Resort Presents Strictly Event, Business Development Manager, Leigh was delighted to present a cheque of just over £14,500 to Sharon of the Community Rescue Service. Alongside Sharon was CRS Regional Commander, Sean McCarry and Lisa from the charity as well as the Galgorm CRS Charity committee, Laura, Naomi and Katherine.
Leigh commented "I met with Sharon at a Ballymena Borough Chamber of Commerce and Industry Event and the more I heard about the work these guys do in our community I knew I had to get involved. Galgorm Spa & Golf Resort is committed to finding ways to contribute to society and as such we are delighted to have partnered with Community Rescue Service(CRS) as an official charity partner. As the only accredited Lowland Rescue search and rescue organisation in Northern Ireland, providing a variety of invaluable services to our community, it is with great pride that we continue this partnership that reflects our commitment to the local community."
Sharon commented "As a charity entirely run by volunteers, and funded by members of the public and businesses, we are grateful to everyone at Galgorm Spa & Golf Resort for their support of the work that we do across Northern Ireland. For me, it's not about the money but what the money facilitates and what that allows us to do for people in their most vulnerable times. This cheque will go directly towards the purchase of a new emergency response vehicle for the Ballymena Team. I am beyond proud of what the team at Galgorm have achieved and very thankful to Leigh, Naomi & Lisa for making it all happen! We look forward to continuing to work alongside everyone at Galgorm Spa & Golf Resortthroughout our ongoing partnership."
Our sincere thanks to everyone involved.
The Community Rescue Service – helping keep our communities safe!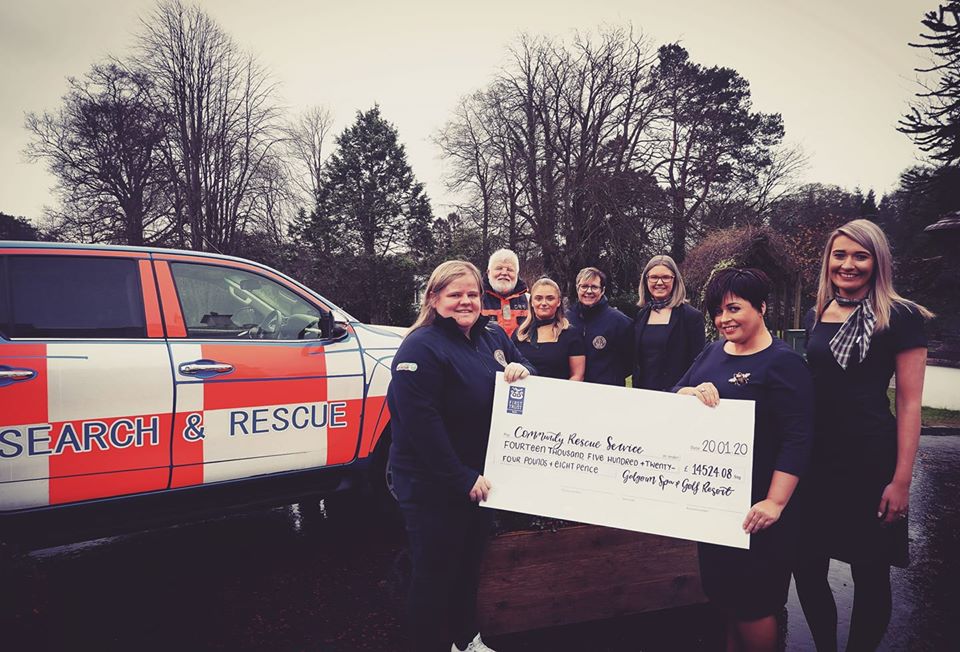 Book Now
Book Now